Week two of Ironman Boise 70.3 training has definitely been a step up from week one, with more time on the bike and in the pool. Given that work was busy and a lot of birthday celebrations were going on, I am pretty excited that I still managed to find the time and energy to get in a solid week of training. Major pat on the back.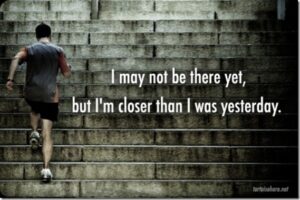 Monday: 80 minutes on the trainer (25 miles). I was supposed to take it easy because of the exercise research study I participated in the next day. I was told not to do any kind of physical activity within 24 hours of my 11am appointment.
Tuesday: 50 minute run at 60%. One of the reasons I had my VO2 tested a few weeks back was to qualify for a study on female athletes and appetite hormones. A graduate student in Exercise Physiology is doing a pretty involved study examining change in female appetite hormones before and after physical activity. I had to fast for 4 hours before the study, have my blood drawn, run for 50 minutes on the treadmill, and then have my blood drawn every 15 minutes (for one hour) after I completed the run. Yes, it was pretty insane. And guess what? I get to do it again tomorrow! I promise I am not crazy. I hate needles, but I love advancing science!
Wednesday: 1800m swim, an hour of strength training (aka strengthening the booty) at physical therapy, and 80 minutes on the trainer (26 miles). Still working out the kinks in my knee. Sigh.
Thursday: 2400m swim with my coach and good friend, Kalie. They basically kicked my butt in the water, but it definitely pushed me harder than I've ever gone. This was followed by a 45 minute run at base pace (8:15min/mile) with two 7min/mile runs for a total of 5.68 miles.
Friday: 60 minutes on the trainer and then off to Portland!
Saturday: 65 minute run with Justin in downtown Portland. I also sat on a trainer and tested out bikes for 3 hours on and off, if this counts. I think it counts.
Sunday: 120 minutes on the trainer at endurance pace (39.8 miles). It was a rainy, windy, lousy day. I am aching to get back outside on Wink. I am also looking forward to taking my new Cervelo (I named her Vela) out for a ride.
Totals:
Swim: 4200 Meters
Bike: 5hrs 50mins, 110 miles
Run: 2hrs 35mins, 17.35 miles
Strength: 1hr (I am not good at this)
Time: 11 hours 5 minutes (whew!)
I'll be very curious to see what my peak training weeks look like and how my body and appetite react to the increased intensity and duration. I feel as though I have turned into a bottomless pit and never feel full or satisfied. Does anyone else have this problem? I'm going to blame the swim. 🙂
Is there any magic food out there that curves a severe training appetite?
Has anyone ever participated in research?